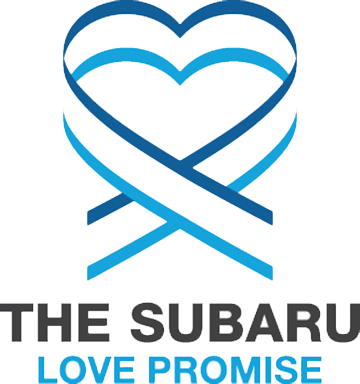 What is the Subaru Love Promise?
Subaru and our retailers believe in making the world a better place and the Subaru Love Promise is our vision of respecting all people. This is our commitment to show love and respect to our customers and to work to make a positive impact in the world.
How is Harley Swain Subaru dedicated locally to the Love Promise?
We live in a rural community where local charities and non-profits only make lives better with support. That is why our Love Promise can be seen in various local partnerships. We are grateful for the opportunity over the last 40+ years to be a part of a growing and expanding community.
Humane Society Pet Rescue Of Eastern Oregon
American Association for Advancement of Science
Harkenrider Senior-Activity Center
Leukemia & Lymphoma Society
Love Promise Stories from Harley Swain Subaru
Subaru and Harley Swain Subaru believe in making a positive impact on the communities in which we live and work. We uphold that belief through our Love Promise Community Commitment. Every month, we select inspiring stories from customers and partners from around our area who strive to support our collective commitment and feature them here
Harley Swain Subaru Loves Pets adoption story - Beau P
Hello everyone. Our story begins with the true dedication and compassion of Harley Swain Subaru in Hermiston Oregon. For the past few years Swain Subaru has partnered with our animal shelter The Humane Society of Eastern Oregon\Pet Rescue to find forever families for pets in our facility. In fact, Swain Subaru pays all adoption fees for one day each October in an effort to clear our shelter, find forever families for pets, and even create revenue for our Humane Society. For this we are truly grateful. This year was a particular success. In fact, we adopted over 20 dogs! This was truly a blessing for us, the animal, and truly the families involved. I am including a picture of 'Jinkies" who is a male Pitbull we had at our shelter. Pitbulls can be harder to find homes for but during the Subaru loves Pets adoption event "Jinkies" in fact found a caring and loving family. He will bless their lives for years to come. Indeed, we are truly grateful to Swain Subaru and Subaru in particular for all your help and compassion in helping pets. I have never observed another retailer providing this service. Thus, Subaru truly has went above and beyond. We look forward to partnering together for years to come. Sincerely, Beau Putnam Director Humane Society of Eastern Oregon\Pet Rescue 1844 nw geer rd Hermiston Oregon 97838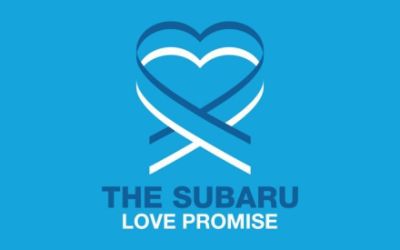 ---
There is nothing like the love of a pet - Harley Swain Subaru E
Harley Swain Subaru partnered with Eastern Oregon Humane Society/Hermiston Pet Rescue to host a pet adoption day. Our joined efforts were more successful than last year! Thank you to all of the families who adapted this year. Our goal was to place all the pets in responsible loving homes and collect pet food for the shelter. To start the day off the shelter was a full capacity and at the end of the event there were only 4 pets left at the shelter. We had higher hopes for the pet food drive and encourage people to understand the shelter is always in need of pet food, toys or funds for medical care all year long. They have also started a thrift store on site to help with costs and donations are always welcome. Since 2015 Subaru in its partnerships has helped over 109,000 animals. This year Subaru established the first-ever National Make A Dog's Day on October 22nd. This was a nationwide effort to help the hardest-to-adopt shelter dogs find loving homes. People are invited to do celebrate their dogs with special needs and share photos in social posts using #MakeADogsDay.
---
Igniting Young Minds - Harley Swain Subaru E
As a Subaru retailer Harley Swain Subaru was able to partner with the American Association of the Advancement of Science (AAAS founded Sept. 20, 1848) and donate 150 AAAS books to Highland Hills Elementary this year. Our hope is to help ignite the young minds of our local students in the worlds of innovation, engineering, and science. Subaru's partnership with AAAS is to assist in providing students and teachers in schools serving kindergarten through twelfth grade with winning and finalist books of the AAAS/Subaru SB&F Prize for Excellence in Science Books. These books are supported with educational materials created in partnership with AAAS Science NetLinks. This year we were able to actually be there when Ms. Moore's 3rd grade class opened all the boxes. The excitement and energy of those children as they emptied the boxes of all the books, filled that library with such a feeling of enthusiasm! It was amazing to see so many children just grab a book and started reading.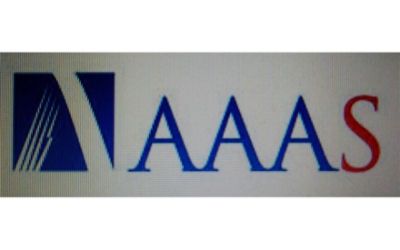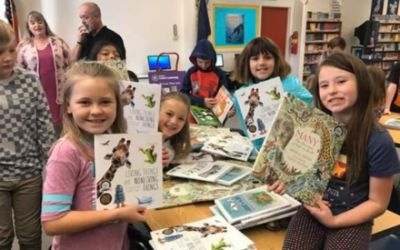 ---
Outgoing Kindness - Harley Swain S
This is the second time that Harley Swain Subaru has partnered with Leukemia and Lymphoma Society for the National Subaru Loves to Care campaign. Recently we had the privilege of meeting with the Kadlec Oncology Unit nursing staff in Richland WA; what a wonderful caring group of people. That outgoing kindness is why we strive to ensure our love is felt not just by our customers, but by our community. It's no doubt that life can be unexpectedly tough from time to time and we are honored to donate blankets to provide a little comfort during one of life's trials.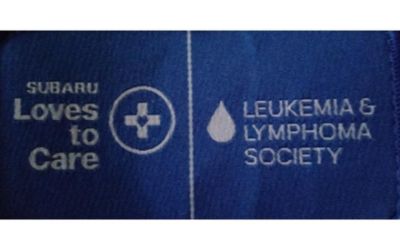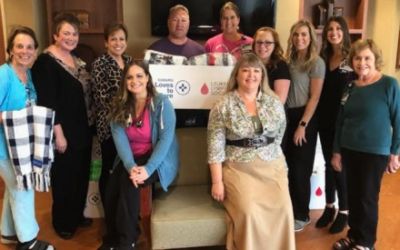 ---
Harley Swain Subaru Comforts Cancer Patients - Shannon G
The Leukemia and Lymphoma Society (LLS) is grateful to Harley Swain Subaru who made life a little warmer and brighter for blood cancer patients as part of their "Subaru Loves to Care" commitment to the community. Dawn Mathis, Parts Manager at Harley Swain, showed her dedication by making the three hour drive to Portland to make multiple stops delivering more than 60 custom Subaru/LLS blankets to patients in need of a little comfort at Compass Oncology at Portland's Rose Quarter, Compass Oncology at Providence Medical Center and Doernbecher Children's Hospital. Along with the blankets, Harley Swain Subaru provided a dozen cool craft kits in little metal lunch boxes for children spending long hours in the hospital to enjoy. Patients receiving treatment in the Infusion Center at Compass Rose Quarter were all smiles as nurses started handing out blankets immediately. Catherine Longoria of Compass repeatedly thanked Subaru and LLS for the blankets and shared how much they were appreciated. LLS treasures our partnership with Subaru because it represents what we do best together - bring comfort and support to blood cancer patients during their cancer journey.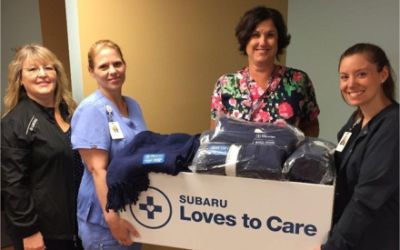 ---
From tough beginnings to Ambassador of Goodwill - DAWN M
During the remodel of Harley Swain Subaru in 2016 a little Tabby kitten was found in the shop. In the beginning we believed that someone had lost the kitten because of his gentle disposition. When no one came to claim the kitten we adopted him and he became the resident cat. 'Mr. T' loves people and has an outgoing personality which makes him Harley Swain Subaru's Ambassador of Goodwill. Quite a few of our customers look forward to seeing 'Mr. T'; some like to sit and read or watch TV with him, some like to play and some enjoy his "look at me" moments when his show off antics come out. A local delivery driver stated, " I really like him because he is so playful and engaging. He just wraps himself around my heart and has me coming back for more."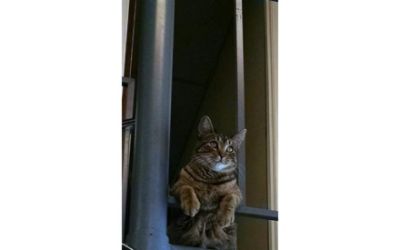 ---
Harley Swain Contributes to Senior Center - Irene M
With all the growth in our community Harley Swain Subaru chose to help those who built it in the first place. Harley Swain is proud to support the efforts of the Hermiston Senior Center in the meal-on-wheels program as well as senior activates with a cash donation of over $7,000.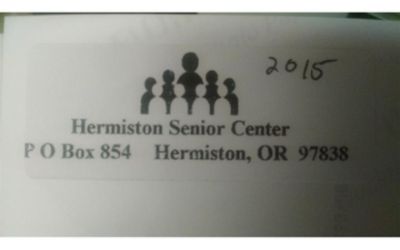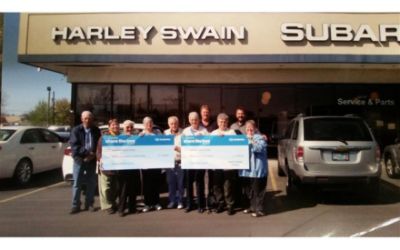 ---
Harley Swain Subaru Helping Foster Children - Wenda S
Harley Swain Subaru is helping on the ground floor with the Umatilla County Citizen Review Board volunteers to advocate for foster children by donating new backpacks, which will be given to Children Protective Services. The backpacks will be used when a child is being removed from their home to put their belongings in instead of trash bags. Harley Swain Subaru supports the efforts of the Umatilla County Citizen Review Board volunteers.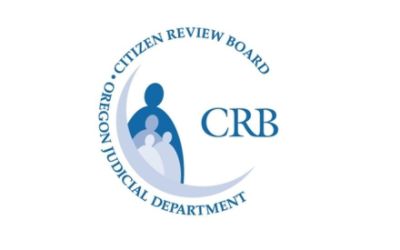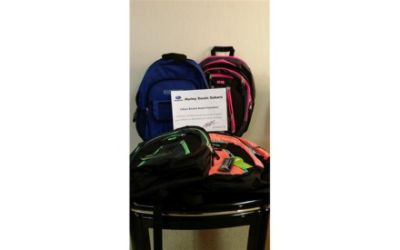 ---